Keep the House for All the Right Reasons
In Family Mediation/Litigation - the House is a Dangerous Asset
Elder | Divorce | Trusts & Estates
Don't Settle for a Bad
Property Settlement Agreement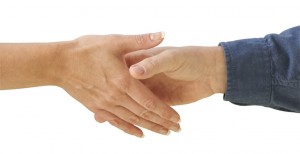 You Risk:
>>Damaged Credit
>>Foreclosure
>>Bankruptcy
>> Post-Divorce Litigation / Legal Fees
From only 1 late mortgage payment, damaged credit may take 12 months or longer to recover. Source: FICO Blog
Get FREE House-Related Documents
> to Help Protect Your Financial Future
Remember all those documents you signed when you bought the house?
Where are your house documents now ...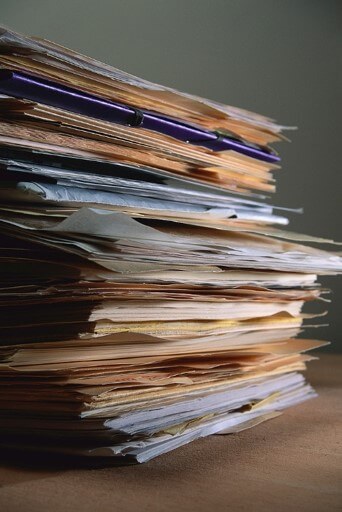 Every house is document intensive.
In family matters, you need house documents and information early in the legal process (elder, divorce, trusts & estates), to protect your financial future and advance informed decision making.
Appraisal -  Mortgage = a (gross net) number, probably not your actual equity
You need more information than an appraisal and more documents than a mortgage balance statement.
To accurately calculate house equity, be sure to consider things that lower your house value, including liens and condition issues. Also investigate issues that may prevent successful house re-sale, like title and insurance issues.
Get house documents handled early in the legal process - sooner is better!
Now is not the time to leave real estate to chance, given property division is likely permanent.
Get FREE Help
Gathering House-Related Documents and Information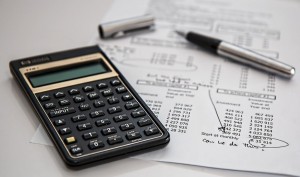 Free House Document Support
for Family Mediation/Litigation
Because There's No House Do-Over in Family Mediation/Litigation:
Get House Documents Handled
Before Property Mediation
Early in the Legal Process
Get House Documents Handled >
>>Starting with free consultations
>>Focusing on 4 essential document categories
>>Locating/gathering critical house documents
>>Reporting to you and your legal team
Family Mediation/Litigation
Incomplete Information v. Enhanced House Due Diligence

Frequently Made House Mediation Mistakes
What Family Judges & Lawyers Are Saying
"…Now it's clear I didn't know the half of it, nor do almost all of the attorneys practicing in front of me."
Judge attending Indiana Spring Judicial Conference, April 2013
"Much information presented that I had never thought about. It will change the way I process DR [Domestic Relations] cases."
Judge attending Indiana Spring Judicial Conference, April 2013
"…it gave me goose bumps to see the myriad number of pitfalls for the practicing domestic relations attorney and fact finders in divorce cases. I am so glad I need no malpractice insurance as a trial judge. I don't see how any practitioner can escape unscathed…."
Judge reviewing CLE materials Tulsa, OK, August 2012
"Very insightful and necessary for lawyers."
Judge attending Indiana Spring Judicial Conference, April 2013
"I will be sharing much of what I learned from this session with the local bar."
Judge attending Indiana Spring Judicial Conference, April 2013
"Good materials and suggestions. Actual tools for improving family law practice in our courts!"
Judge attending Indiana Spring Judicial Conference, April 2013
"I am leaving [this CLE] a better lawyer then when I walked in."
Lawyer attending Columbia, TN CLE, December 5, 2014
 "…in conversations with other lawyers and judicial officers spreading the word about the things I learned (or re-learned).  The responses are universally the same, a combination of eyes opening wide as the words 'I didn't know that' or 'yeah, she's right, we should be doing that….'" 
Lawyer attending Columbus, OH CLE, October 2012
"…emphasizes often-neglected key areas where we lawyers should be protecting our clients as well as avoiding … malpractice."
Lawyer attending Tulsa, OK CLE, August 2012
"Very informative and much needed information to help our clients."
Lawyer attending Charlottesville, VA CLE, November 2011
"I found your seminar very informative and I was not aware of all the issues you raised."
Lawyer attending Columbus, OH CLE, October 2012
"I think this would be a good tool … to have in our county, it would inform clients … and protect us from liability."
Lawyer attending Columbus, OH CLE, October 2012
"Good reminders to protect from legal malpractice."
Lawyer attending Indianapolis, IN CLE, November 2013
Heidi DeLuca, RCS-D™
Colorado Home Finders at HomeSmart Realty Group
8300 E Maplewood Ave, Suite #100
Greenwood Village, CO 80111
(303) 919-1413
(m) (303) 919-1413