Frequently Made House Mediation Mistakes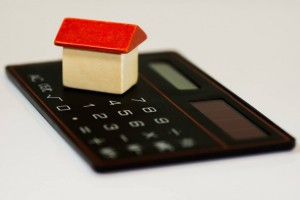 Agreeing to REFI Mortgage - Without Mortgage Pre-Approval
Part of free mortgage counseling, written Mortgage Pre-Approval or Pre-Qualification are each a written document. Each confirms that the potential borrower qualifies for the stated loan program.
If a divorcing homeowner attends free mortgage counseling and does not receive written Mortgage Pre-Approval or Pre-Qualification, that divorcing homeowner does not qualify to refinance the marital mortgage.
Agreeing to Keep House - Without Looking for Liens
Liens are often debts that cloud house title.  Liens for unpaid medical bills, property taxes, credit card debt, etc. can prevent you from refinancing the mortgage or selling the house unless the liens (debts) are paid.
When a lien is recorded against house title, the lien reduces house equity by the amount of the debt. That is because the lien must be paid to complete, for example, mortgage refinance or to sell the house to a third party buyer.
Keep in mind liens are common during the financial strain of divorce.
Agreeing to Keep the House - Without Confirming Insurability
Insurability: Just because the marital home had house insurance during the marriage does not guarantee insurance coverage will continue after divorce.Too many insurance claims filed on your house may render it uninsurable.
Insurance Affordability: As the house spouse, if your credit score and separate insurance score are lower than your former spouse's, along with claims history, you may end up paying 3x - 5x more than the marital house insurance rate.
Agreeing to Keep the House - With Hidden Condition Issues
House condition can reduce house value. It also affects children's ability to learn, as well as their health and safety.
What is your house hiding?
Is there a leak in your crawl space? Is your roof improperly ventilated (meaning the roof will have to be replaced years sooner than you planned)?
Have you been in "inaccessible" areas of your house, including the crawl space or basement?
Are there signs of wood destroying organisms (e.g., termites) or organic activity that a lab has not yet determined to be mold?
House repairs can be expensive. Make sure you know the condition of your house and cost of repairs before agreeing to keep it during mediation of a property settlement agreement.
Agreeing to Sign Quitclaim Deed - Without Written Mortgage REFI Pre-Approval
If the mortgage REFI does not go through, you remain responsible for the mortgage as a co-borrower.
Signing a quitclaim deed has no impact on your mortgage obligations. Keep in mind, the deed is not the debt. These are separate legal instruments. Changing one (Deed e.g., signing a quitclaim deed) does not automatically change the other (Debt e.g., co-borrowers obligated on a joint mortgage).
Make sure you understand joint and several liability before finalizing property division.
FAQ | Frequently Asked Questions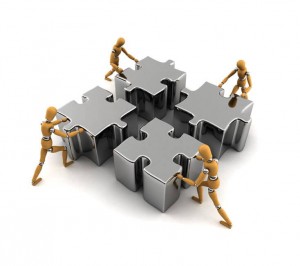 Why do I need house documents?
For your own protection.
The house is a document-intensive legal and financial asset. Remember all those documents you signed when you purchased the house? Many are relevant to property mediation and can affect house equity, whether to keep the house, refinance-ability, resale-ability, and more.
Why do I need more than a House Appraisal?
House appraisals are useful but not one-stop-shopping. Did you know appraisals exclude 2 key items that can:
significantly lower your house value
prevent re-sale
Which House Due Diligence Items are FREE?
Key consultations are free under Federal fair credit laws, including including Mortgage and House Insurance.
Make sure the professionals you choose have a consumer-protection approach. You can select from our TEAM in 4 essential categories + appraisal (which should be last not first).
Are your services as project manager FREE?
Yes. We do not charge a fee to help you schedule consultations and gather house documents for enhanced house due diligence.
Because we take a consumer-protection approach, we hope to earn your referral to anyone who may need assistance with house documents or real estate.
Get Help
Most house-related documents and consultations are free. We can help you.
Get Documents
The house is a document-intensive asset, with legal and financial risks. What are you risking?
Get Informed
Mediation requires informed and voluntary settlements. But if you are missing most house-related documents, your lack of information will likely result in uninformed decision making.
Get Protected
Property division is probably permanent. Know what you're getting into, and stuck with, to get it right the first time! Knowledge is power.
RCS-D™
Realty Realty
Campbell
Campbell, CA 95008
(123) 123-4567
(t) 555.353.5343
(m) 555.343.2222